SalesForce Consulting
Salesforce.com is the enterprise cloud computing company and a leader in customer relationship management (CRM) & cloud computing.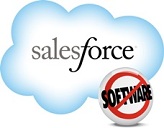 Overview:
Infosytech help organizations develop and execute comprehensive cloud strategies to achieve the full potential of enterprise cloud computing at speed.
Building on the foundation of customer relationship management (CRM), Infosytech and salesforce.com make it easier than ever for organizations to harness cloud-computing benefits in traditional areas such as sales force automation, fast-growing areas such as customer service and support, and emerging areas such as asset tracking, contract management, human resources and supply chain. With Force.com, salesforce.com's cloud platform, our clients can also run complete enterprise resource planning solutions, as well as any number of custom applications. Infosytech provide innovative approaches to customer service via salesforce.com's Service Cloud 2, a multi-faceted application that helps organizations provide more timely identification and support of service issues, whether customers choose to interact via phone, email, the Web or even via popular social networking platforms such as Twitter and Facebook.
Infosytech is most strategic and experienced systems integration partner with a track record of Salesforce implementations at a number of enterprise organizations. We are an experienced partner bringing certified professionals with business acumen, deep industry expertise, and customer relationship management leadership to clients that have chosen cloud-computing solutions.
With our partnership's focus on business value and client success, combined with strategic investments in innovative technology and client-centered alliance initiatives, Infosytech harnesses proven methodologies and tools to simplify complex, global Salesforce implementations—and to speed project delivery. Salesforce.com, meanwhile, delivers breakthrough innovation for its Force.com cloud platform and its core CRM and collaboration applications, helping to drive customer success and long-term loyalty worldwide.